Government Wants to Research Mount Kilimanjaro for Possible Eruption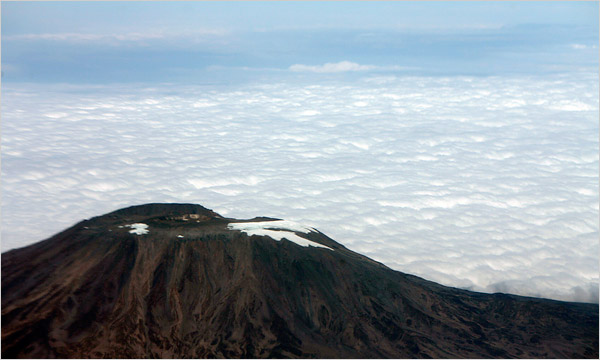 The government, through Tanzania National Parks (Tanapa), will soon conduct a research on Mount Kilimanjaro's Kibo peak to check signs of volcanic eruption following recent volcanic incidents in different parts of the world.
State Minister in the Vice-President's Office (Environment) Terezya Huvisa revealed this in Parliament yesterday when responding to a question by Betty Machangu (CCM).
She said that there was not any thorough research conducted to look into the possibility of volcanic eruption at Kibo peak, but following recent eruptions in different parts of the world, the government through Tanapa intends to conduct research at Kibo peak.
"The government through Tanapa is planning to look for experts who will conduct research at the Kibo peak to check whether there was any possibility of volcanic eruption in the future," Huvisa said.
She further explained that Mt Kilimanjaro had three peaks which occurred due to volcanic eruptions about one million years ago. "Experts' reports have confirmed that Mawenzi and Shira peaks had dead volcanic and there is no possibility of eruption," she said.
However, Huvisa said the Kibo peak was reportedly active as ashes and fire had been spotted recently. "The last incident of eruption at this peak occurred 200 years ago resulting in ash pit which exists until today," Huvisa said.
In her supplementary question, Machangu had wanted to know the measures taken by the government after latest experts' reports indicated that Mt. Kilimanjaro's glacier would disappear by 2025.
The Minister admitted that it was true that the ice cap the mountain was melting due to climate changes, but used the opportunity to request the people to preserve the environment to contain the problem.